Nottingham Cake Smash Photographer
Baby C's cake smash today was great! She is such a smiley baby and definitely liked the comedy sneezing we were doing to make her giggle! Mum chose the theme of pinks and purples and I love how this session turned out. She even managed to find a great cake from Asda last minute after being let down with the one she had ordered. Great job as it goes so well with the colours. Daddy was great at peekaboo so when she was getting a bit tired she carried on smiling anyway. But I think she was probably asleep by the time they got to the end of my road! Below is a sneak peek of images from her first birthday session.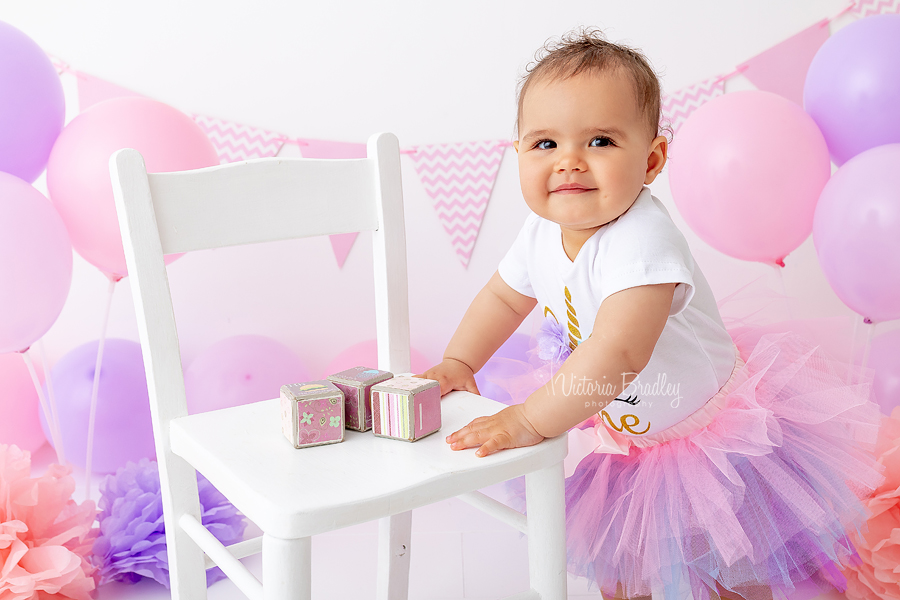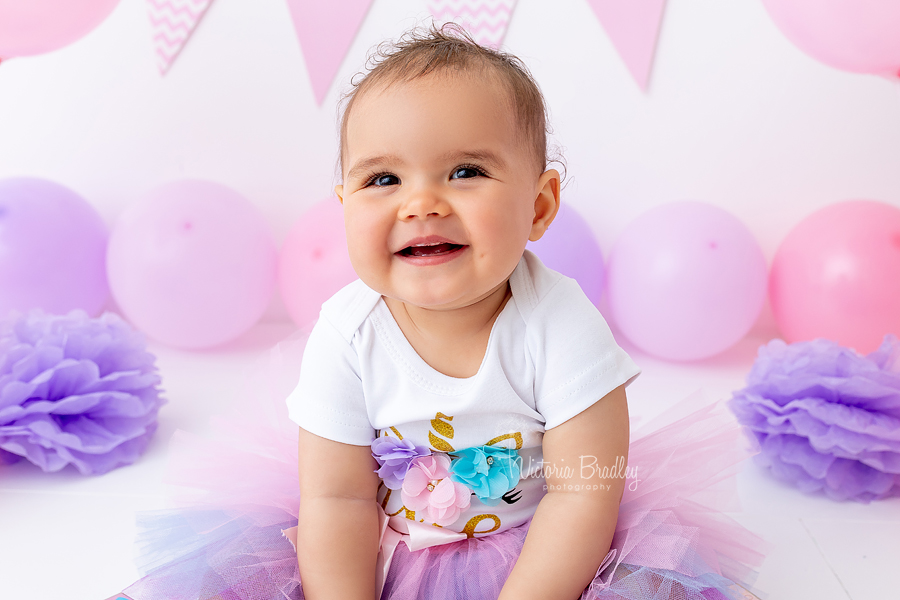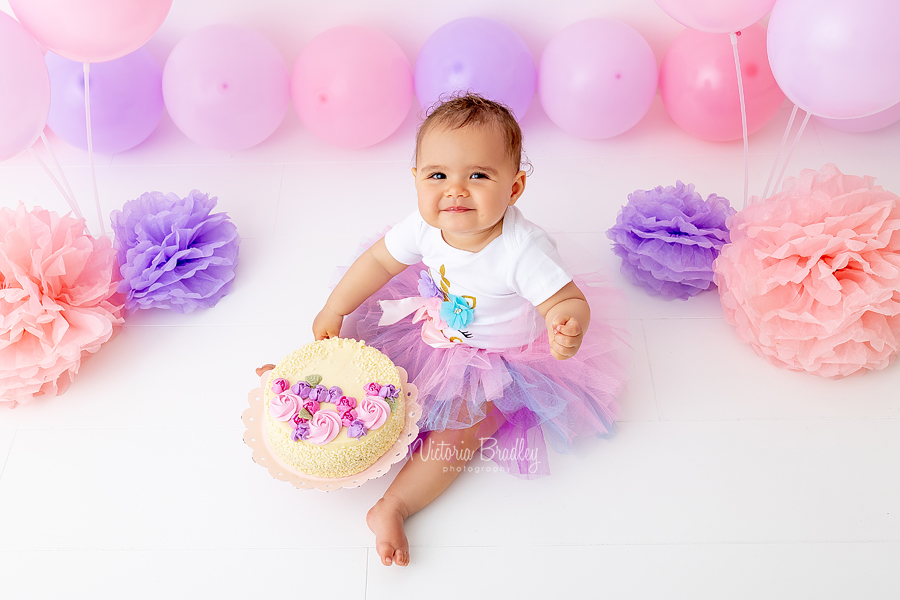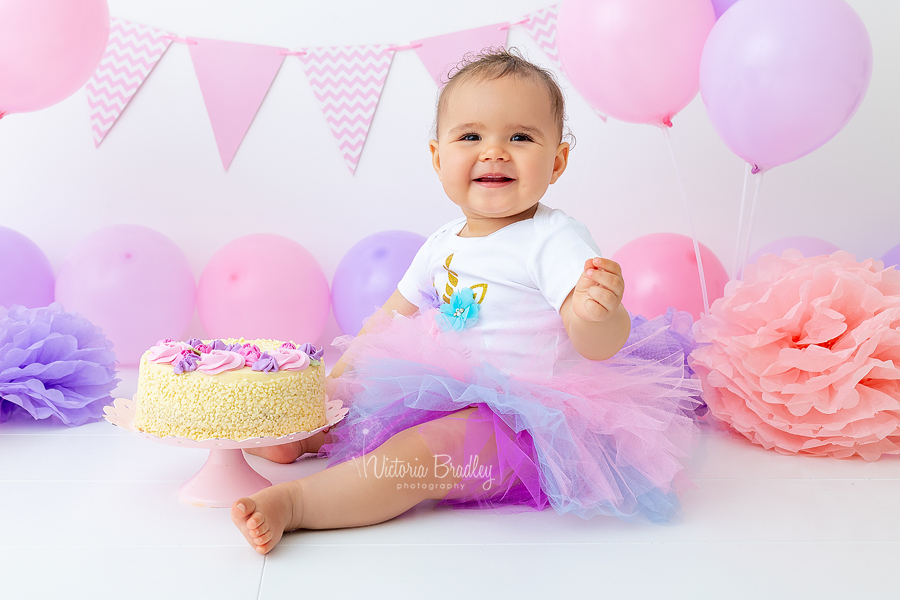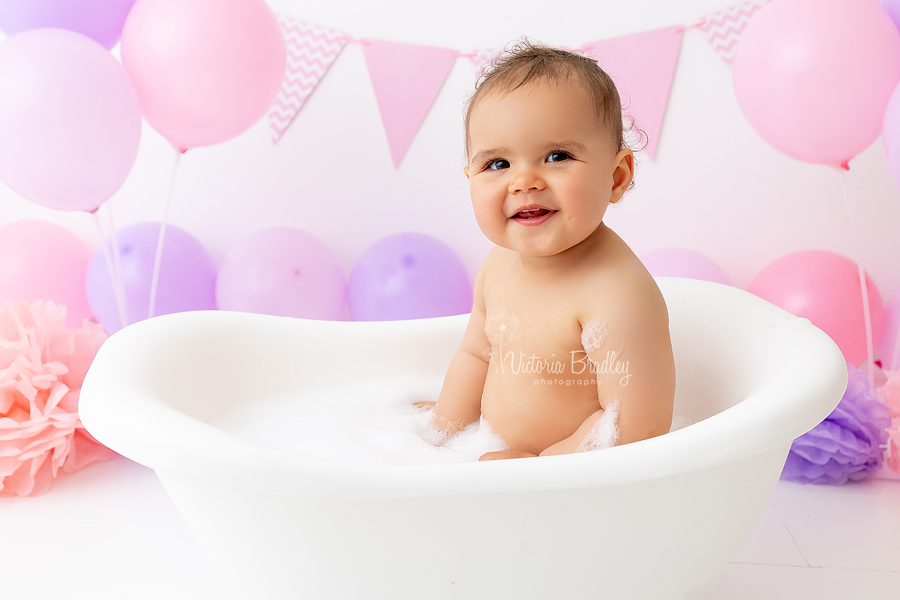 If you missed having a newborn session a cake smash is a great way to celebrate your little one's first birthday. Your little one is still super tiny at this age compared to how they will be when they are an adult, so its never too late to get beautiful images. To discuss booking a session with me, contact me here. Follow me on Facebook or Instagram.