Newborn Baby Photography in Nottinghamshire
Please contact me here for a package price list.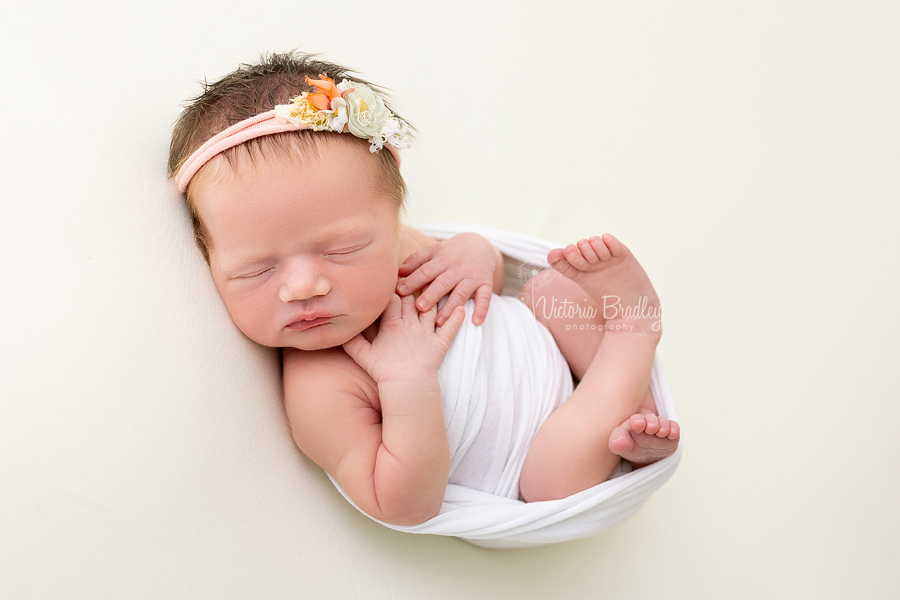 Choosing a professional and experienced newborn baby photographer is incredibly important. You only get one chance to get the sleepy newborn images as after baby is a few weeks old they start to become more alert and wake up more easily when moved. This means that it may not be possible to get the cute sleepy poses you love if baby is over a few weeks old.
Safety and why experience is critical
Please be aware of inexperienced photographers who may not know about newborn safety. You may end up being less than happy with the end result and even worse putting your precious newborn in danger by letting an inexperienced photographer handle and pose your baby.
The baby whisperer
I have many techniques to get babies to sleep. This is from having years of experience as a newborn photographer and mum to three children. Some of my clients call me the baby whisperer!
The best age to photograph newborn babies is when they are between 5 and 14 days old. I would strongly advise booking early to avoid disappointment due to limited session availability. I would book you in for one week after your due date with a view to moving the session if baby was early or late. Bookings can be taken from your 12 week scan onward. If you have not managed to book in a session before baby has been born then please do check with me. I do sometimes have last minute spaces available due to babies being born past their due date.
Putting you in the picture
Your newborn session will be a special milestone in your baby's life. I like to create a calm and peaceful environment during our time together. Sibling and family images are included in some of my sessions. Please let me know in advance if you would like family and/or siblings images too. I like these to take place at the beginning or end of the session so that we can have the remaining time focusing on your baby alone.
Digital image packages
Please contact me here for my package price list and to find out about the different types of newborn sessions that I offer.