Little R & R came back to see me today for their 1 year photo shoot today. I cant believe its been a whole year since they were last in the studio.  Of course they have grown, a lot!  They are such beautiful boys with blue eyes, blonde hair and blue faces! Also they win the prize for most cake eaten during a session, they definitely smashed it! A few from their session below :-
Babies and block clapping, a winning combo!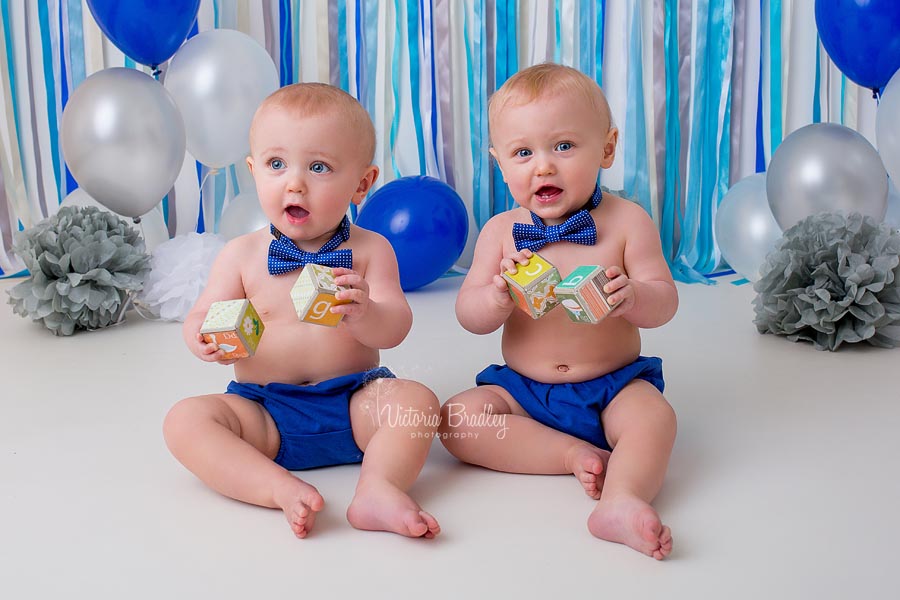 Your best model pout please!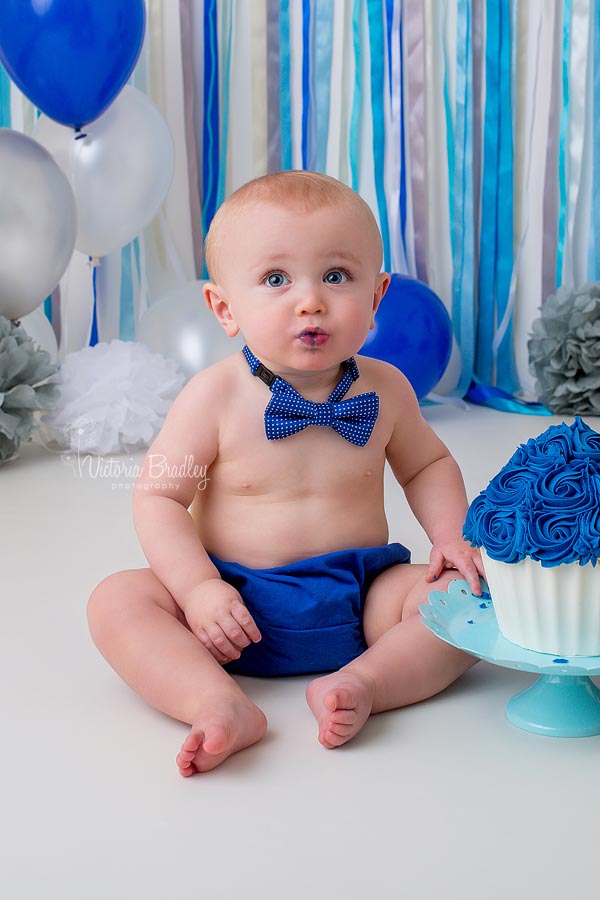 Happy boy!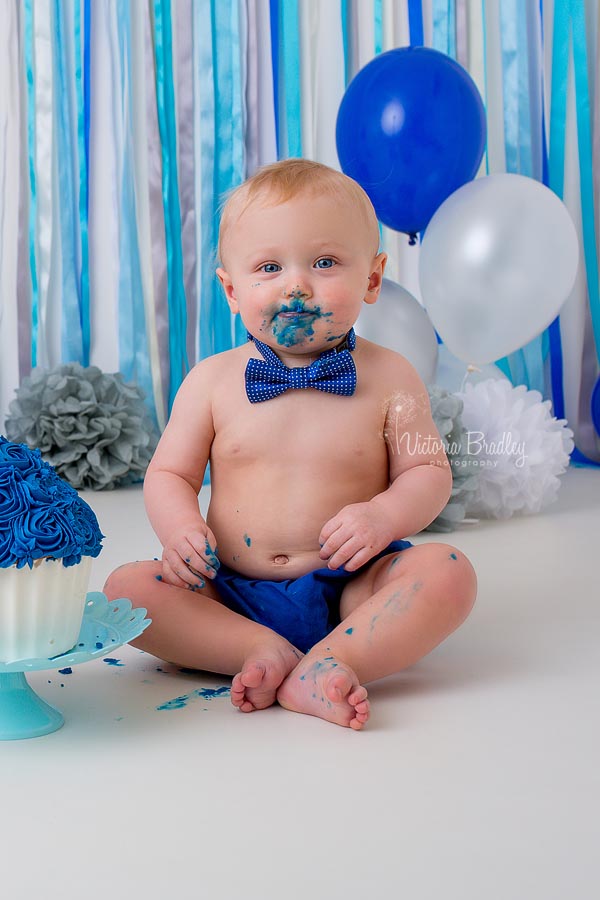 It wasn't me!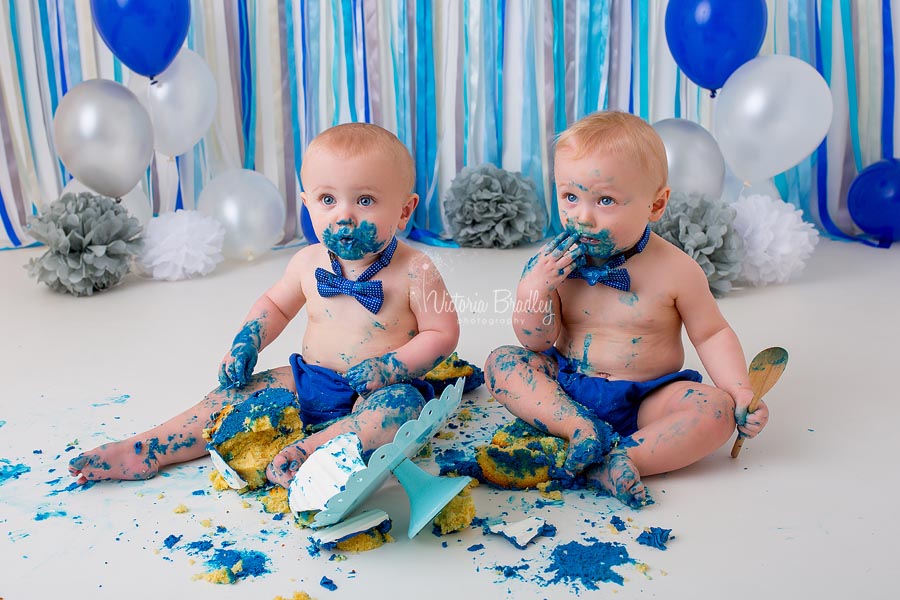 I love the commitment here!  Nearly half a cake base in one little hand! Good boys 🙂