Please contact me here for a price list.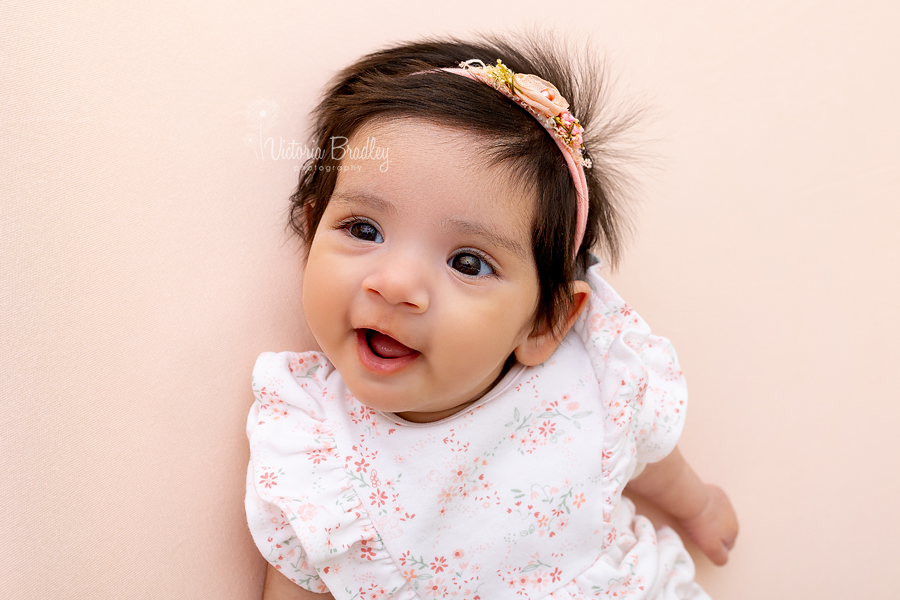 Older Newborns
Once your newborn is past the sleepy curly stage its not too late for me to create beautiful images for you! Your newborn may be be asleep for some images and awake for others. Using a variety of props and textures I will create stunning images of your older newborn.

Sitter Photography Sessions
One of the next great milestones is when your baby can sit up on their own, usually at around 6 to 7 months. This is such a lovely age to photograph babies, they are still so little but by now so full of personality with lots of smiles. I have a great selection of vintage props which I use along with different backdrops to create gorgeous images of your little one. In the studio I have a variety of outfits available which we can use along with any outfits you would like to bring.
I also take some more natural shots to capture the true essence of your baby. Siblings are also welcome to join in along with a few family shots should you require. Please do let me know in advance if your are planning to bring a sibling or if you would like a few family shots also.

Toddler Photography Sessions
Toddlers and young children are up to all sorts of mischief at this stage! A fun time to capture them walking, laughing, and just being silly with all that is around them! I recommend that you bring a good selection of clothing with you so that we have lots of choice on the day. I use a variety of props and backdrops to create beautiful images.
Please contact me here for my package price list and to find out about the different sessions types that I offer.

Find me on Instagram or Pinterest. You can also reach me on Facebook or Twitter.